"Let's Put An End To Useless, Unnecessary Suffering"
Welcome to my website. It may not be the best website you have ever seen, no bells or whistles, no flashy graphics, no professional copywriting. However, it's home to me where I can share the various therapies and methods that can help you remove/replace/improve whatever it is in your life that is not serving you and allowing you to be your very best.
I work in an integrative, holistic way. Treating the whole person not just symptoms.There are two big areas that I work with, The Unconscious Mind and Energy. There are a many different ways to work with these, Reiki, Sound, Chakra Healing, Hypnotherapy, Complete Mind Therapy, Past Life Therapy, Allergy Antidotes, Sanomentology, Meridian Therapies and more. What can these help with? There is a tendency to say what can't they help with and not to be flippant, that is mostly accurate, there are exceptions of course.
Chronic pain, is an area I work with often. Migraine headaches for example, have often responded very well enabling the sufferer to be able to enjoy a pain free life. It is immensely satisfying to be able to help someone change their life for the better. Stop Smoking, Weight Loss, Anxiety, Depression, Phobias, Performance blocks, Confidence, Stress, etc. etc ..
If you think I can help you, then just contact me, I will get back to you. We can have an informal chat to see if we want to work together and take it forwards from there. Many times this healing can be conducted online so you don't even have to leave home.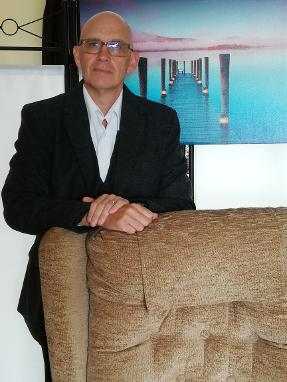 June 2023 - Mind Over Migraines: The migraine zapping program. Save up to 50% on the total program. Message me for details.
July 2023 - Launch of our new membership deal to receive big discounts. More information can be found by going to the shop page.
July 2023 - Pricknosis the needle free hypnotic weight loss mind jab is launched. See www.emofatandslim.com
August 2023 - New ebook added An Introduction to Migraines. Learn more about this debilitating condition and how you can help yourself.
October 2023 We have now added two NEW fantastic supplements in to the shop First up is D-LIGHT a liposomal Vitamin D and K2 supplemts and 2nd up is CLEAR VUE
a comprehensive eye supplement, offering all-round support for normal vision (backed by science), including visual fatigue related to screens - essential in today's modern age. We have a special offer on D-LIGHT of £3.00 off and Clear Vue £2.00 off only until the end of October.
October Check out the new tea infusers in the shop. Great gift and very practical for all who love loose leaf tea.